What is a whistleblower system?
Since December 17, 2021, companies and legal entities under public law with 50 or more employees are required to offer a whistleblower system. The whistleblowing channels must be available to any person, for example via a link on your website. Upon receipt of the whistleblower, you are required to notify the whistleblower of the receipt of the whistleblower within 7 days. The tip will then be processed and action will be taken.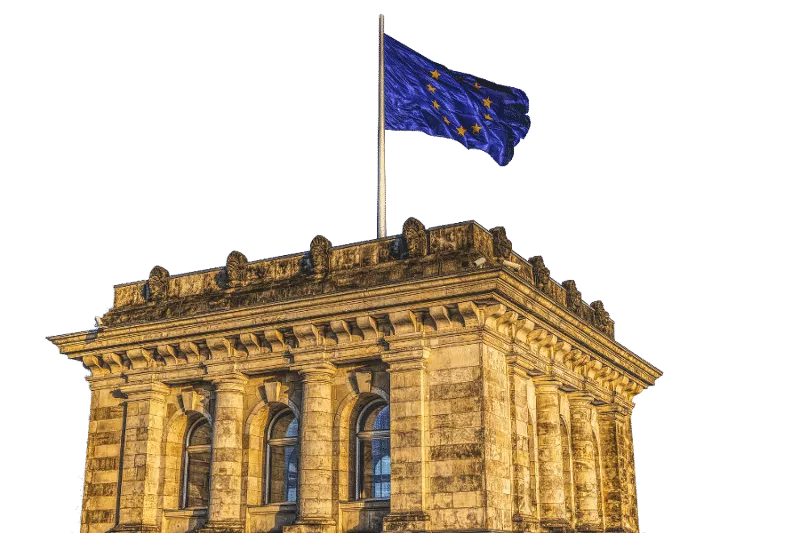 Although the implementation of the system is a legal obligation for data subjects according to the EU Whistleblower Directive, there are multiple benefits from using a whistleblowing system.
At Hintbox we are ISO-27001 certified. We offer you a system that allows you to easily implement the requirements of the EU Whistleblower Directive. The system is quickly installed and enables optimal case management with a clear dashboard. A separate, clearly structured form is available for whistleblower reporting. This can be filled out within a few minutes - completely anonymously.

Employees, suppliers and customers of companies can use a digital reporting channel to provide the company with information about violations of applicable laws and company guidelines. Such reports may include violations of labor, data protection, money laundering, tax or public procurement law, or of a code of conduct of the
company.
Talk to our experts

The definition of a whistleblower system?
But first, the following question arises: "What is a whistleblower system?". A whistleblower system is a system for obtaining information. It provides employees of a company and citizens of a city, for example, with a channel for confidential communication. In this way, crimes and serious violations of rules can be reported without revealing the identity of the whistleblower, and without the fear of serious consequences. The people who provide a tip therefore do not have to fear reprisals. Reprisals may include warnings, termination, or being passed over for promotion.
Advantages of a digital whistleblowing system
The EU Whistleblower Directive requires companies and public organizations to implement internal reporting channels: In addition to digital systems, there are other channels such as letter, email, telephone or directly to the compliance manager in a face-to-face conversation. But all these reporting channels have significant disadvantages compared to a digital system.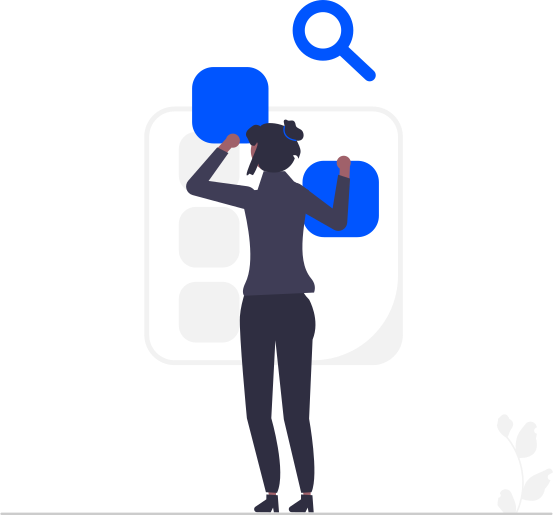 The digital system offers the following advantages over other reporting channels:
Ensuring the anonymity of whistleblowers
Ensuring the confidentiality of the parties involved
Reduce deterrent thresholds for potential whistleblowers so that violations are reported without fear of possible job loss
Support the compliance manager in processing, so that there are no more missed deadlines or violations of data protection regulations
A digital system can take hints around the clock
Issue of an acknowledgement of receipt
In addition, a whistleblower system also offers numerous advantages to companies and authorities. They ultimately protect them. Digital reporting channels offer the following protection options:
Companies can follow up tips directly and initiate follow-up measures. This can limit or prevent damage.
Companies can control the processing of the case. This is different when whistleblowers turn directly to third parties such as the public prosecutor's office. Whistleblowers who do not have an internal reporting channel may be tempted to do so.
Digital whistleblowing systems offer a positive marketing effect. Employees and suppliers recognize that the company takes compliance seriously.
Positive acceptance by employees.
Whistleblower system: purpose and effects
The extent to which the system can promote different business areas and multiple business objectives can be derived from the purpose of the system: In a digital system, employees can report corporate legal violations anonymously. They do not have to worry about reprisals because of the anonymity.
This main intention behind the new EU directive, namely to encourage reporting against legal violations within the company, leads to several positive side effects. These lead all the way to the top of companies and the public sector. There is a more open culture of communication and encouragement of employees to report. Furthermore, the need for whistleblowing tools opens up several opportunities to expand the corporate IT landscape. It also builds new partnerships in the compliance industry.
Digital systems in companies achieve a total of four key positive side effects:
Promoting the growth of the company
Optimization of employee satisfaction and the general working atmosphere
Expansion and improvement of the existing IT landscape in the company
Establish a partnership with companies and individuals in the compliance industry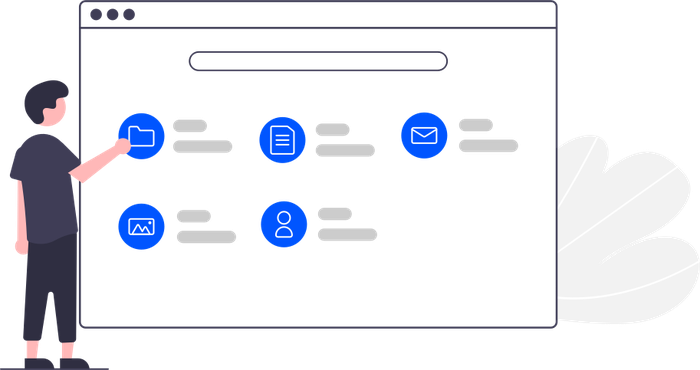 Whistleblower system to promote business growth
Managing directors of a company have the goal of advancing the company. One factor influencing how efficiently this goal is achieved is legal compliance. This is where the whistleblower system comes in, on the one hand by ensuring compliance with the EU Whistleblower Directive. On the other hand, it encourages the reporting of legal violations within the company.
Managing directors positively influence the growth of the company with digital whistleblower software: legal violations can be quickly identified, reported and punished. This prevents a threat to the company's existence. In addition, it protects against financial penalties as punishment for legal violations that go unnoticed for years. It also prevents damage to the company's image. Reputation is an important asset for companies.
Given the high propensity for whistleblowing in the workplace, it can be assumed that the introduction of a whistleblowing system contributes to a higher detection of legal violations in companies. This results in the punishment of these violations and thus a reduction in disruptive factors for corporate growth.
Potential for optimizing employee satisfaction and the general working atmosphere
The use of the whistleblowing system of Hintbox offers whistleblowers: not only the possibility to report legal violations anonymously. Suggestions for improvement can also be deposited in Hintbox. Employees who are introverted are thus given the chance to contribute suggestions for improvement and ideas under the protection of anonymity.
Suggestions for improvement can lead to an optimization of operational processes, which is another factor influencing company growth. Above all, the simple introduction of suggestions for improvement promotes the working atmosphere and employee satisfaction: From a psychological point of view, being able to contribute to the company is a significant component of professional self-realization for employees.
Apart from reporting legal violations and contributing one's own ideas, reporting cases of bullying against employees is also possible via a digital system. The anonymous reporting and subsequent combating of bullying cases in the company via a whistleblowing tool is a further added value for improving the working climate.
Choose your demo date today
We will present you how our whistleblowing system works. Just click on the button below and select your desired date.
Expansion and improvement of the IT landscape: Hintbox as an innovative, user-friendly and harmonizing SaaS solution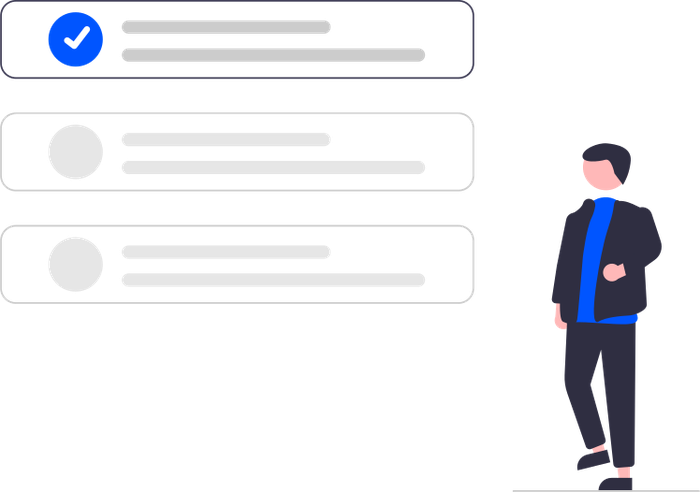 Basically, every company - whether from the private or public sector - benefits from Hintbox's good service and innovations.
As a Software-as-a-Service (SaaS), Hintbox is tailored precisely to the needs of individual users and is always user-friendly. Regular updates ensure that the whistleblower system is at a high level of cybersecurity and is up to date with the latest EU Whistleblower Directive.
Our digital whistleblower system is ISO 27001 certified. It is also DSGVO-compliant. Authorization and deletion concepts allow the complex requirements of data protection law to be implemented.
An internal reporting channel must also observe data separation. The storage of multiple customers and also clients should always be done separately from each other. Otherwise, there are considerable risks in the event of a dawn raid or seizure. With the Hintbox, these requirements are implemented securely.
As a provider, we ensure that Hintbox harmonizes well with existing systems. This makes it easier for IT managers to implement the new software in their company's existing IT landscape. Interfaces to existing systems are created by us, a user-oriented setup of the user interface is guaranteed.
Potential partnerships within the compliance industry
For individuals working in the compliance industry, there is the prospect of partnering with us as a provider. Professions such as those of/ compliance manager, lawyer, legal advisor and similar are increasingly confronted with the requirements of the EU Whistleblower Directive. There are approaches for cooperation with us as a provider.
For example, if a customer is looking for a whistleblower system, you can refer the Hintbox and earn a commission. Likewise, we are happy to provide our support to people from the compliance area, e.g. to clarify legal ambiguities regarding whistleblower systems.
Hintbox - whistleblowing system with highest privacy and security standards
Whether a digital whistleblower tool achieves the described benefits to the greatest possible extent depends on the quality of the whistleblowing system. The individual providers differ significantly in this respect. In Italy, for example, a case was reported of a whistleblower system without encrypted data transmission. The result was a fine of €40,000 against Bologna Airport. The airport apparently had a provider that did not even begin to meet the minimum requirements for a whistleblower system.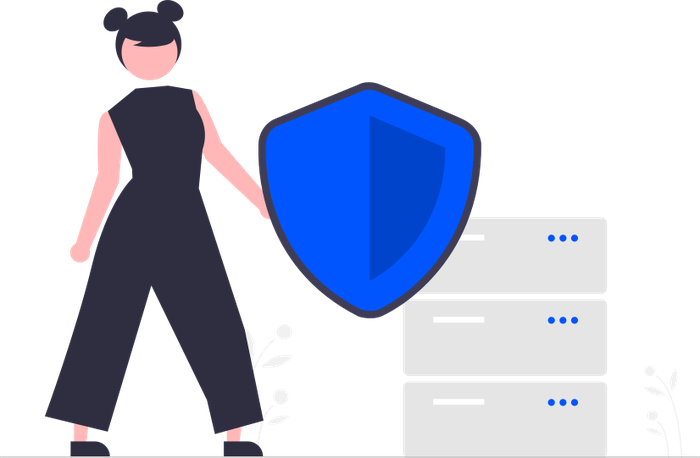 With our Hintbox, you get a whistleblower system with the highest data protection and security standards. We as a whistleblower system provider are certified several times and place the highest value on:
Secure hosting
Isolated data storage
Multiple encryption
2-factor authentication
Metadata removal
These aspects form the basis for a secure system that can bring the advantages mentioned. Additional functions in our whistleblower system open up access to further added value: This includes in particular the individual customizing of your system and its integration into your IT landscape. Deadline management, case support through processing steps and the multi-client capability of the systems enable timely and flexible processing of reports in your company.
The possible internal reporting channels have a positive effect on the employees' willingness to communicate. In addition to the system, you can also include the bookable options of a telephone hotline and an e-mail reporting channel.
In compliance with the EU Whistleblower Directive and the GDPR, the Hintbox whistleblowing system is the ideal and safe choice for you, your company and/or your industry. With it, you maximize the benefits of a whistleblower system.
EU Whistleblower Directive
You can find further information on the EU Whistleblower Directive in our blog
Summary
Whistleblower system in brief

Employees, suppliers and stakeholders of a company can use the system to report an illegal incident as well as violations of laws and company policies anonymously or by providing personal data.
Who should use a digital reporting channel?

Due to the EU Whistleblower Directive, companies and public authorities with 50 or more employees are required to implement a digital whistleblower system.
Functionality of a digital signalling channel

Incidents relating to a company can be reported via a digital reporting channel. These cases are then processed internally and appropriate follow-up measures are taken if necessary.
Requirements for a digital signalling channel

A whistleblower system protects whistleblowers from reprisals and companies from economic damage and their reputation. All legal and technical requirements (including the Whistleblower Directive, GDPR, data security) must be implemented by a digital reporting channel.
Would you like a no-obligation consultation or more information about the Hintbox?
Then make an appointment with our experts or call 0261 988 03 700